Corona Vaccine: Nose Vaccine Coming Soon In India, Learn How It Will Work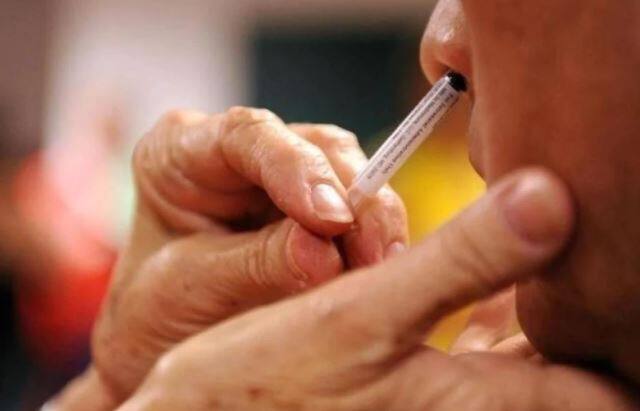 New Delhi: India may soon get the Corona vaccine given through Nasal Vaccine. The Drug Controller of India had a few days ago approved the testing of the first phase of the nasal vaccine given by the Hyderabad-based Bharat Biotech Company. With this, Dr. MD of Bharat Biotech. Krishna Ella (Bharat Biotech MD Dr Krishna Ella) spoke exclusively to a channel.
Injectable vaccines are not limited to the lower lungs, upper lungs and nose. People who have been vaccinated can become infected. But the vaccine prevents you from being hospitalized. You have a fever for 2-3 days.
But mortality will decrease.
The nasal vaccine is on the way. Our first phase trial is underway and May 8 is the deadline. We (India Biotech) will be the first in the world to bring a nasal vaccine. We are waiting for nasal vaccine data. "If the regulators help, we will be the first despite competition from the US and China," Krishna Ella added.
Describing the operation of the nasal vaccine and how it will be given, he said, "If you take a single dose of the nasal vaccine, you can block the infection and block the transmission chain from there. It's like 4 drops of polio, both in the nostrils. Two drops will be taken.
Global organizations such as the WHO are also endorsing the nasal vaccine as a second generation vaccine. The injection vaccine cannot prevent infection. "We will discuss the nasal vaccine globally," he said.
વાંચો સંપૂર્ણ સમાચાર ગુજરાતીમા
Bharat Biotech has announced the price of COVAXIN dose. The company said it would provide Rs 600 per dose for the state government and Rs 1,200 per dose for private hospitals. "We have fixed the price of COVAXIN dose as per the directions of the Central Government," said Bharat Biotech.